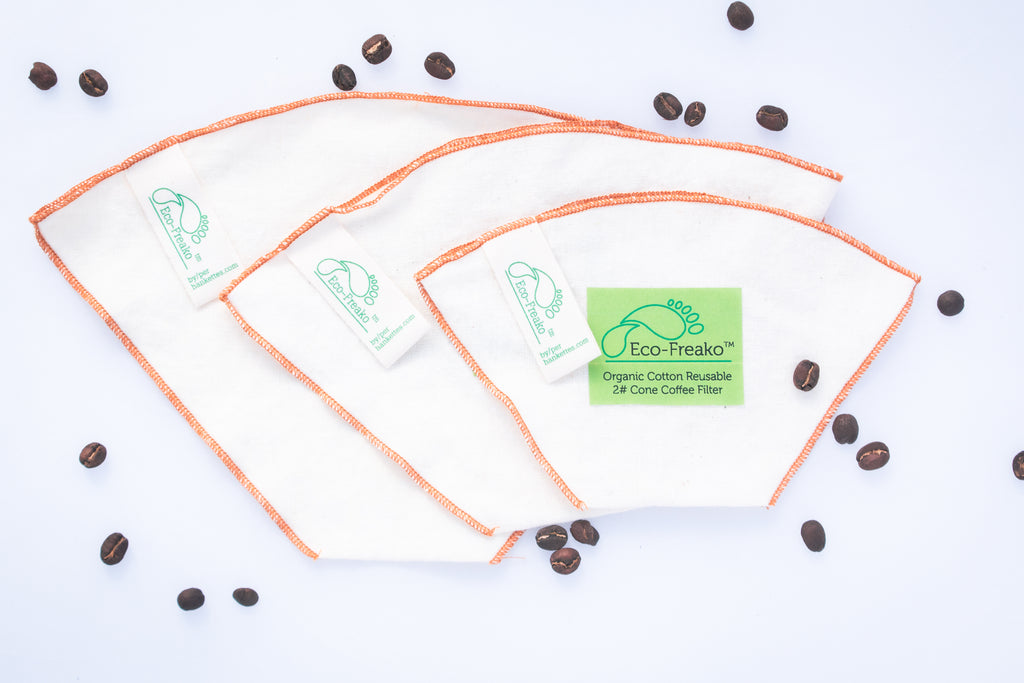 Coffee Filters Organic Cotton
Use our organic cotton coffee filters to save money and help save our forests.  Just put your used coffee grounds in your compost bucket, rinse out, and it's ready to use again. 
Regular washing with soap is recommended to help remove excess oils from all your coffee brewing. You can also soak your filter overnight in vinegar and throw it in the wash, or boil it occasionally in a vinegar and water solution to remove excess oils.

We sell our filters individually and make the 4 poplular sizes: Basket style, #2 Cone style, #4 Cone style, #6 Cone Style.
I've been using your coffee filters for some years now. Unlike other kinds I've used, yours are very well constructed and the seams hold together as I use and then clean the filter over and over. The cloth you use is a nice dense weave, whereas some I've tried allow water to flow much too quickly. I like that they're made in BC, and also of course that they eliminate paper filters and all the unnecessary waste involved in that.
---
Share this Product
---
More from this collection