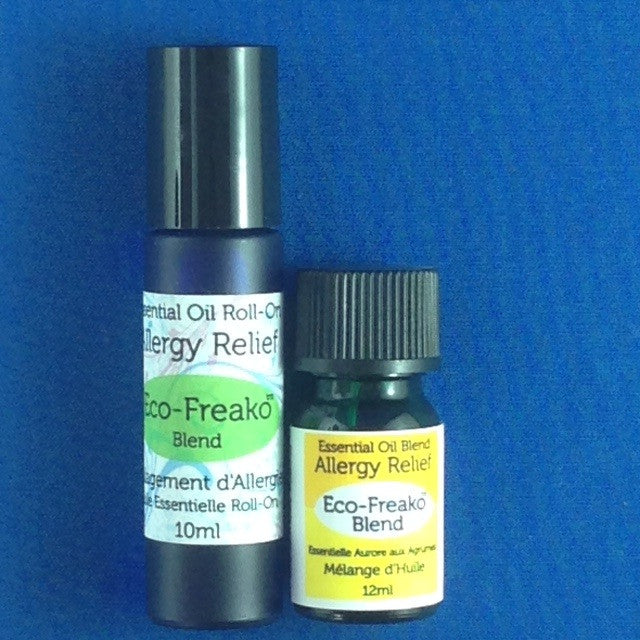 Allergy Relief Essential Oil
Blended to help alleviate symptoms of seasonal allergies by promoting the immune system and clearing nasal passages. We offer this essential oil blend in a 12ml bottle, and also in a 10ml ready to use roller bottle. 
Use 12 ml blend by diluting it in water or oil and using in a diffuser or steamer, or put a few drops on a hankie to inhale, or you can add a few drops to your bath. Our handy 10ml roll-on Allergy Relief blend is diluted in jojoba oil, so can be directly applied to wrist, neck, under nose etc.
INGREDIENTS : Eucalyptus, Peppermint, Cypress, Pine, & Chamomile essential oils.
Amazing!!!! Anytime I felt my allergies actng up, i would take a whiff of the allergy essential oil and sometimes put some on my hankette. It helped clear my nose, lungs and overall body. I was able to sleep much better after breathing for a few minutes with it!
---
Share this Product
---
More from this collection