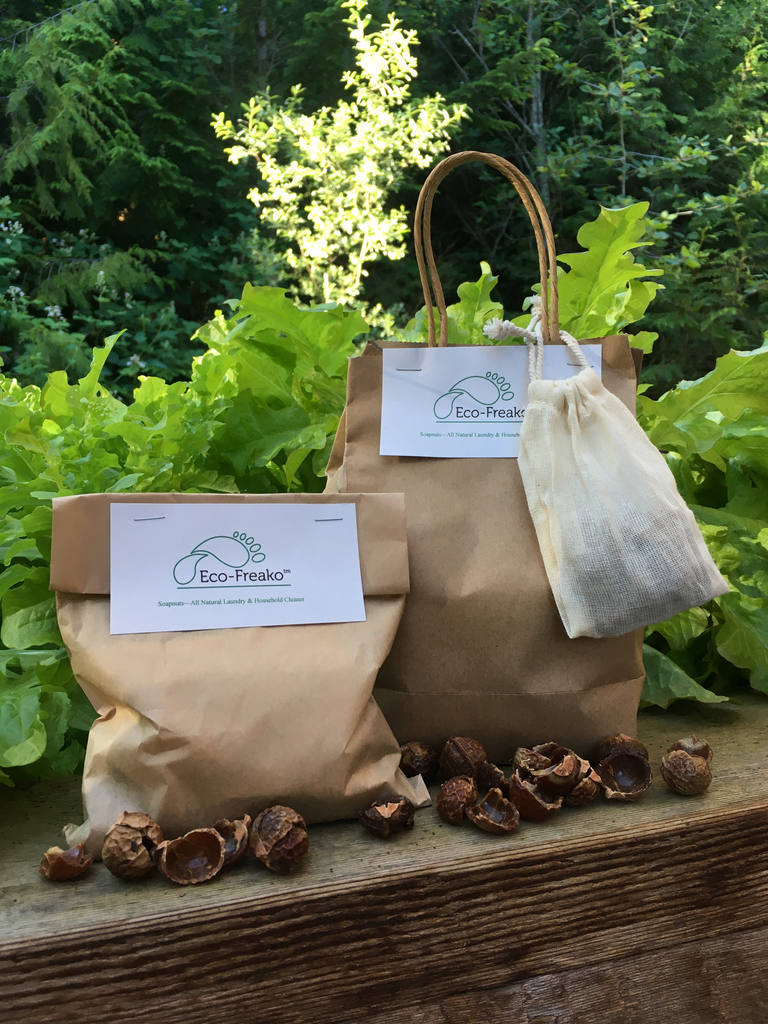 Soapnuts
It's soap that grows on trees!  Trees in Nepal to be exact.  The inside of the seed shell is coated with saponified oil (that's soap) and it's completely natural.  Soapnuts are extremely economical too.  A 500g bag lasted almost a year for all our washing, dishwashing, and laundry needs (and no plastic containers to recycle).
Break up 3 to 5 whole soapnuts in the supplied washbag to do a load of laundry.  You can use the shells 4 to 8 times.  When the "shiny" oil on the inside of the shell is gone, toss them in your compost and replace with new soapnuts for your next load.
You can make liquid soap from soapnuts very easily and use for your laundry, hand washing dishes, or in your dishwasher.  Complete instructions are included with your soapnuts.
We also suggest adding 10 drops of our Household Cleaner Essential Oil blend to your soapnuts liquid soap for extra cleaning and deodorizing power!
Soapnuts are available in three sizes - a tester washbag with soapnuts inside, 100g, and 500g. 
Household Cleaner Essential Oil Blend
---
Share this Product
---
More from this collection