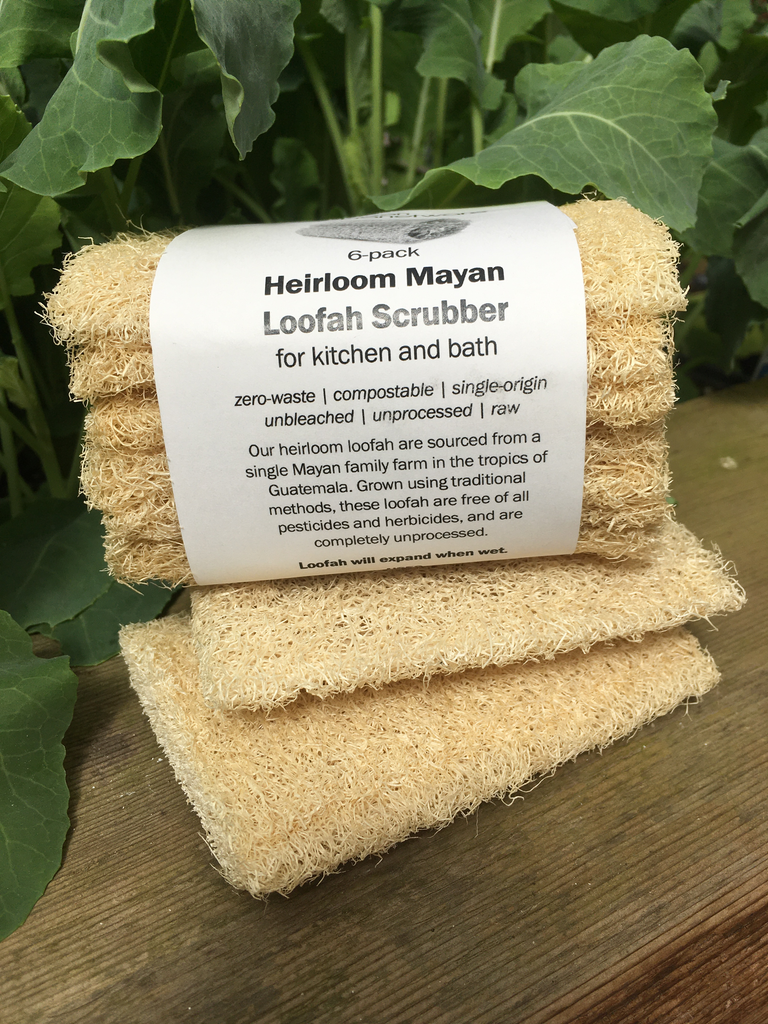 Loofah
Despite what a lot of people think, a loofa is not a sponge.  It is a plant and a great addition to your kitchen and bath.  Our heirloom loofahs are sourced from a single Mayan family farm in the tropics of Guatemala.  Grown using traditional methods, these loofahs are free of all pesticides and herbicides, and are completely raw, unbleached, and unprocessed.  They are zero waste and when you are done with it, just pop it in your compost, 
We use loofahs in the kitchen to wash dishes, the bathroom for exfoliation, and just around the house in place of a sponge - great for cleaning sinks, tiles, and tubs.  The loofahs look flat but they expand to their full size (approx. 4 inches by 3 inches by 3 inches) when wet.
Two sizes - singles ($5.99) and a 6 pack ($29.99).
---
Share this Product
---
More from this collection