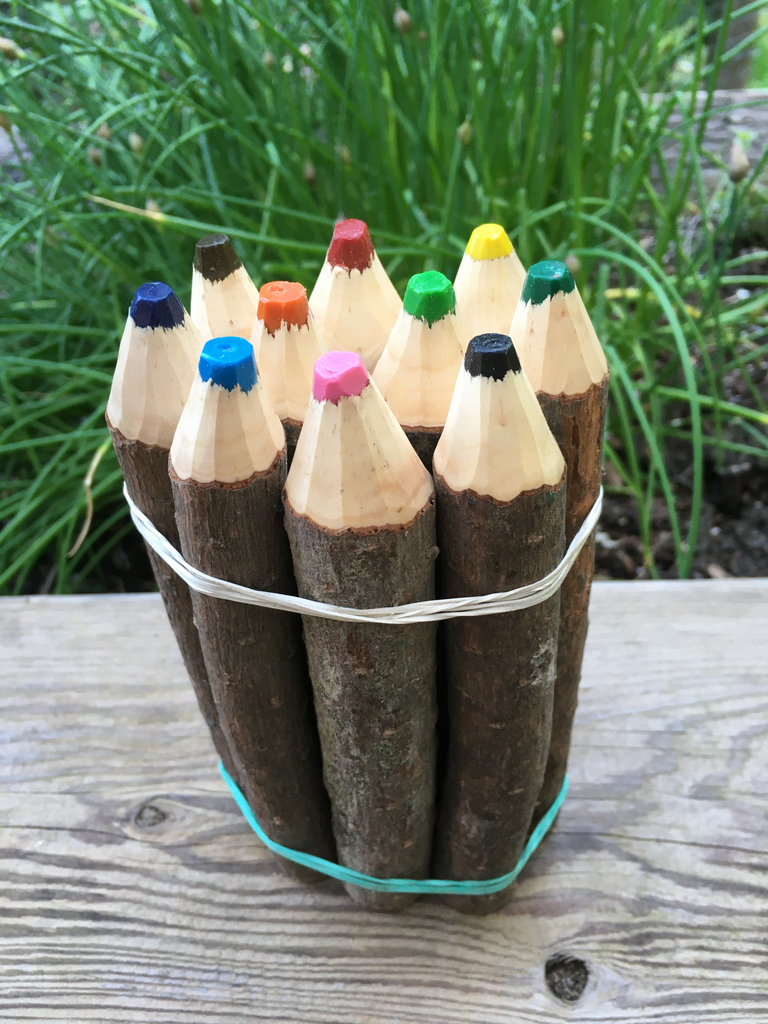 Pine Crayons
Big crayons for little hands!  Pine Crayons that help preserve our forests. 
Fair Trade made in Ecuador and responsibly sourced, the sticks are collected by pruning the trees, which aids in promoting growth and preventing the spread of disease. Caring for the trees helps to keep them healthy and addresses deforestation and the growing issue of air pollution.
Each pack included 10 pine crayons in a variety of colours.  Each individual crayon is approx. 6 inches in length and 3/4 inch in diameter.
---
Share this Product
---
More from this collection