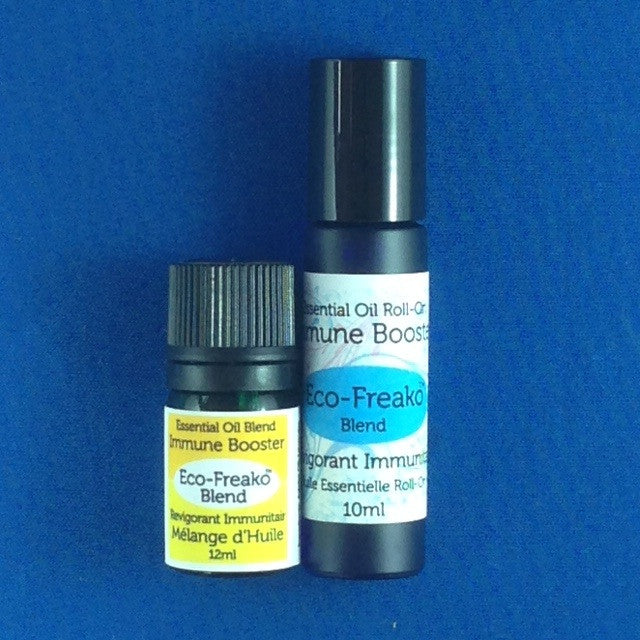 Immune Booster Essential Oil
Blended to help ward off colds and flu and to kill bacteria and viruses.  We offer this essential oil blend in 12ml bottles and also 10ml ready-to-use roller bottles.
Use the 12ml blend diluted in a diffuser or to disinfect surfaces, doorknobs, phones etc.  Use diluted on your hands between washings. 
The handy 10ml roll-on is diluted in jojoba oil so can be applied directly to your skin on wrists and neck to help boost your immune system.
INGREDIENTS : Lavender, Tea Tree, Eucalyptus, Peppermint, Geranium, Pine, Cinnamon, & Clove Bud Essential Oils, & Jojoba Oil.
---
Share this Product
---
More from this collection